J R CONSTRUCTION - SOL SOLUTIONS, INC prides itself in providing Home Owners with straight forward fixed price cost proposals prior to signing a contract. It does not give "free estimates." Estimates are "guesses" or a ballpark figures of what a project may cost and are not legally binding. That is why we operate on a fixed price cost proposal basis.
In order to create a Fixed Price Proposal (FPP), we have to measure and create DRAWINGS (Site Plans, Floor Plans, Electrical Drawings, Plumbing Drawings, HVAC Design, etc.) that are required and necessary in order to obtain a Building Permit with the local building department or Jurisdiction Having Authority (JHA). This takes time and accuarte measurements in order to establish constuction material reasonable costs and budget. The FPP may involve the work of a Draftsman and/or Architect.
The cost of an FPP may vary anywhere from a minimum of $1,500 to upwards of $10,500 depending on the complexity of the energy remodel projected and number of upgrades desired. More importantly, it also depends on whether any structural engineering costs are involved and Title 24 Energy Reports or CALGREEN mandatory CA Building CODE inspections are involved. The FPP amount will be determined after the Contractor's first free home site visit and assessment. The FPP amount is non-refundable.
WHAT IS HOME PERFORMANCE CONTRACTING ?
Home Performance (HP) Contracting includes looking at everything from lighting to insulation, from your HVAC (Heating Ventilation and Air Conditioning) to the air sealing in your attic, to solve everything from moisture problems to energy waste and beyond. A relatively new field grown out of an increased awareness of the need to address the poor performance of our existing homes, the goal of HP contracting is to fix them. We do so by maximizing energy efficiency and building durability, ensuring the healthiest possible indoor air quality, and evaluating the relationships between your home's various components to ensure that they're all functioning as they were designed to.
We evaluate how your home is performing from "a WHOLE HOUSE approach," taking into how each component of your home operates and integrates with one another to provide you with the comfort you require and desire. The result is a home that is more durable, more comfortable, more energy efficient and better for the environment and future generations—exactly how a home should be. We are a certified CHEERS and CalCERTS Building Performance Contractor in the state of CA.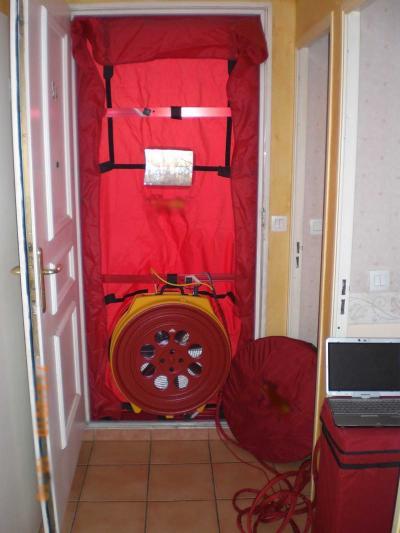 BLOWER DOOR TESTING
Blower door testing is a way to test the "leakiness" of your home. By depressurizing your home and measuring the rate at which air infiltrates through imperfections in the building envelope, we're able to assess how much energy (and money) is escaping through air leaks, and how much you're likely to save by fixing those leaks. As part of this process, we will inspect the house with a smoke stick to pinpoint potentially hidden air leaks (making it much easier to address them when the time comes to get to work).
We also offer blower door testing as an isolated service to test the effectiveness of improvements that have been made to a home, and to provide homeowners and contractors with a roadmap to further improve a home's efficiency moving forward.
Why test the building envelope with a Blower Door?
Air leakage is responsible for as much as 30% of all the energy lost in a home. Finding and addressing this leakage is often the least expensive way to save that energy. Air leakage tests can also identify potential safety, air quality and moisture problems before they happen. The International Energy Conservation Code, 2009 IECC allows either a Blower door test to prove adequate air tightness, or a visual inspection by the code official of a list of seventeen or more air barrier and insulation components. A Blower Door test takes about 15 minutes to setup and run, plus some time to measure the conditioned volume of the house, but the inspection can take much longer. 

How tight does the envelope have to be?
The building must have 7 Air Changes per hour at 50 Pa (7 ACH50) or less to pass the 2009 IECC.

  ACH: Air Changes per hour—a measure of how many times the air within the conditioned space (normally a house) is replaced, given the amount of flow measured and the volume of the space.
Measuring Air Changes per hour requires the measurement of the test airflow in CFM required to achieve 50 Pa and the building volume.

  CFM: Cubic feet per minute—measurement of volumetric flow rate related to envelope leakage.  [1 CFM is approximately the size of a basketball volume of air.]
BUILDING ENERGY EFFICIENCY STANDARDS ARE MET
In addition, certian T-24 Energy Reports require that a blower door test be performed prior to final inspection to verify that a new construction project meets the energy efficiency standard.
HVAC DIAGNOSTICS:  DUCT TESTING
Did you know that 20-30% of your home's enery is esacping through your Heating Ventilation Air Conditioning (HVAC) system? Having your home evaluated with Blower Door Testing equipment can give the home owner a comprehensive assessment to determine if his/her home's ducts are sealed properly.
Under the state of California's new CalGREEN 2022 Building Code, Section Title 24, it now required that a Duct Blast Test be done anytime:
You change out a furnace,
install new ducts,
change your coil, or
install a new air-conditioning condensor/compressor.
This test is done to verify that there not more than 5% duct leakage on the new system install. If you change out the condensor/compressor unit it requires that the HVAC system deliver the proper fan flow, fan-watt ratio,  and the correct level of refrigerant charge is met. A CA state certified and independert third-party person, a Home Energy Rating System (HERS) Rater is the individual certified to perform the tests and certification.  
J R Construction-Sol Solutions is certified through both CHEERS and CalCERTS, the energy providers approved by California Energy Commission (CEC), to perform all levels of energy audits in the state of California
GET IN TOUCH TODAY!
Call, email, or fill out our form for a FREE introductory consultation. We look forward to hearing from you soon!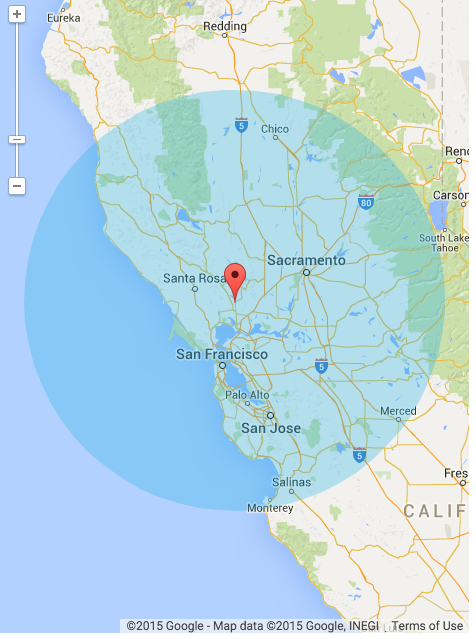 Testimonials
Wonderful contractor experience. Every detail from explaining the process to keeping us informed of progress was excellent. Work was completed on time and the quality was excellent.