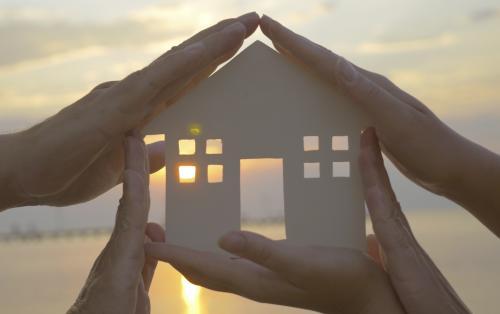 At Sol Solutions, we know just how much of a challenge it can be to create a comfortable, safe home. Napa residents can take comfort in knowing that there are always steps that can be taken to improve home efficiency and performance and get one's home up to compliance standards. More often than not, the biggest hurdle for most homeowners is knowing where to start, which is exactly why it's important to work with a reputable home performance contractor from start to finish with your retrofit project.
Sol Solutions has the answers Northern Bay Area homeowners have been looking for--we're ready to take your home to the next level.
Our Goal is to first REDUCE your Energy Losses by making your home more energy efficient; then PRODUCE new sustainable energy via PV Solar. In summary: REDUCE then PRODUCE.
ENJOY ENHANCED HOME COMFORT AND SAFETY WITH A HOME RETROFIT FROM SOL SOLUTIONS
A home retrofit is the process of analyzing and identifying factors and elements throughout the home that are likely to lead to efficiency and home performance issues. This can include anything from a lack of proper insulation and cracks and gaps that are allowing unwanted air exchange to occur to faulty home heating and cooling systems that may be putting the health and safety of your family at risk. Our team takes lighting, appliances and other factors into consideration in order to paint a clear picture of how well your home is currently performing.
From there, our certified energy efficiency specialists will develop a plan of action that addresses each and every issue that pops up during the initial home energy audit, which includes a blower door test and other types of advanced diagnostic testing. This comprehensive guide for how to improve your home will help to paint a clear picture of exactly what type of work is recommended, and we'll do everything possible to work with your budget when determining which solutions will best suit your home.
DO YOU WANT TO RECEIVE  F R E E   MONEY TOWARDS YOUR ENERGY RETROFIT?
Sol Solutions is certified a BayREN and Energy Upgrade CA (EUC) General Contractor. You may be eligible for rebates from $2,000 to up to $6.500. Our team looks forward to your call so they may share how you can benefit from these rebates.  Contact us today to learn more and make an appointment for a home site visit to answer all of your questions and how you may qualify.
SOL SOLUTIONS: HOME PERFORMANCE CONTRACTING YOU CAN TRUST
We know that many of our customers have had not so great experiences with contractors in the past. This is why we've gone out of our way to provide as much peace of mind as possible to each and every homeowner we serve, starting with ensuring that our entire staff has the utmost level of professionalism. Our certifications include:
CSLB General and Solar Contractor: B & C-46 Licenses, CSLB  #953923
CalCERTS HERS Rater (all certifications), #CC2005605
CalCERTS Building Performance Contractor
BPI - Building Performance Institute - Building Analyst & Envelope Professional, License #5027768
Member of Build It Green and Certified Green-Point Rater
Member of Energy First
Certified Energy Upgrade CA Contractor
Certifid SCEIP HERS Rater & Contractor
CALGreen Special Inspector
Our team is standing by to help get your home energy retrofit off the ground, and we're happy to answer any questions you may have. Contact us today to learn more or to schedule an appointment.
SOL SOLUTIONS: A  PACE  FINANCING CERTIFIED GENERAL CONTRACTOR.
Property Assessed Clean Energy (PACE) Financing Programs are a positive and viable way to easily finance your energy retrofit projects. It is easy to qualify if you have equity in your home.
Sol Solutions is certified with numerous PACE Programs in the San Francisco Bay Area. These include:
HERO
CA FIRST
SCEIP (Sonoma County Energy Independence Program)
Ygrene
Alliance NRG
Our team is standing by to help get your home energy retrofit off the ground, and we're happy to answer any questions you may have. Contact us today to learn more as to how you can finance your project without any money out of pocket to begin with and not have to make a payment for up to a year after starting your remodel project.
GET IN TOUCH TODAY!
Call, email, or fill out our form for a FREE introductory consultation. We look forward to hearing from you soon!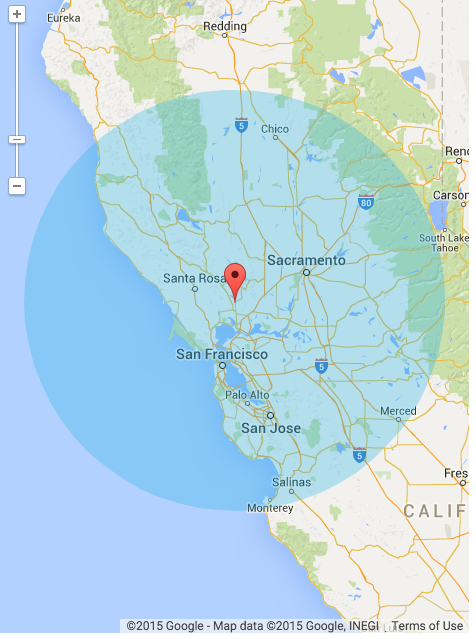 Testimonials
We just had the most remarkable experience with a contractor...ever. My wife and I applied for and were accepted into the California Bolt & Brace program. One of the requirements was to obtain two bids from FEMA trained contractors.